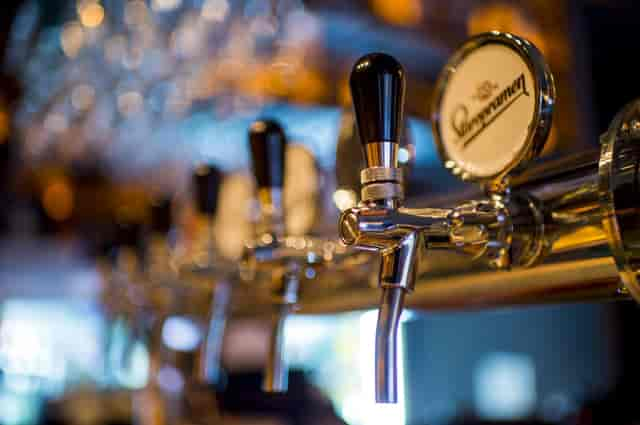 Beer List
Become a VIP
Receive updates on special events, new menu items, menu reviews, and more!
Beers
Feature Brewery of the Month
Draft Beers
Guinness 16 oz. pint
Labatt Blue Light
Fat Heads Strange Magic IPA
Three Heads Sprucifer IPA
3HB Rochestafarian Scotch Ale
Pabst Blue Ribbon
OSB Insane AS A Hurricane Cider
Thin Man Bliss Double IPA
3HB Rochestafarian Scotch Ale
Genesee 12 Horse Ale
Bottled Beers
Budweiser
Bud Light

Michelob Ultra

Labatt Blue

Labatt Blue Light
Coors Light

Genesee Beer

Genesee Light

Corona
Corona Light

Blue Moon Belgian White

Heineken
Yuengling Lager

Miller Lite
Pura Still Blackberry Spiked Water
Craft Bottled Beer
3HB Kind IPA

Sierra Nevada Pale Ale

Southern Tier IPA
Blue Point Toasted Lager
Dogfish Head 90 Minute IPA
Can Beer
Three Heads Giant Panda Dub Style IPA
Three Heads Raspberry Hard Seltzer
Three Heads Kind IPA
Three Heads Strong Arm IPA
Brew Dog Hazy Jane New England IPA
Singlecut 18 Watt IPA
Good Nature Pulp Daddy NEIPA
Funk Brewing Citrus IPA
Rusty Rail 365 IPA
Bell's Hop Slam Ale
Genesee Beer 16 oz.
Genesee Light 16 oz.
Genesee Cream Ale - 12oz
Miller High Life - 12 oz

Old Milwaukee - 12 oz
Pabst Blue Ribbon 12 oz.
Utica Club
Pabst Blue Ribbon Hard Coffee
Utica Club - 12 oz
Upcoming Draft Beers
Goose Island Bourbon County
Lagunitas IPA
Sloop Double Plus Good Citra + Cashmere + Chinook DDH DIPA
Founders KBS
Founders Backwoods Bastard
Maine Lunch
3HB Brambleberry Ale
Southern Tier Mango Crush Session Sour
Southern Tier Orange Grove Pale Ale
Thin Man Glow Worm Gose
Genesee Ruby Red Kolsch
Shock Top Belgian White